As the holiday season winds down, and you find yourself turning the page into the blank canvas of next year, it's important to remember to take care of (and treat) yourself.  Family gatherings throughout the season are a wonderful time to be together and celebrate all the love surrounding you, but as many of us experience, they can be draining as well.
When we focus so much on giving it is important not to leave ourselves off the list of recipients. I like to think we all have a big cup of love, and we go around giving little sips and sloshes to those around us. But if we don't take the time to fill up our own cup there will be nothing to give! We find ourselves stressed out and unwell. 
Laying down a foundation of self-care can be incredibly helpful. Making sure all our physical needs are met and remembering to be kind to ourselves should be at the top our priority lists!
The phrase "Treat yo self" was popularized by the show Parks and Recreation, and we think it sums up the occasional need to pamper yourself. We're here to give you full permission - yes, it is absolutely okay to treat yourself!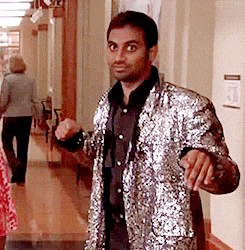 We could all come up with a scroll of things we would like to incorporate into our new year. And one way to keep those goals and visions in mind is to wear something that serves as a continuous reminder that we're working on living our best lives.
It's the same concept tying a string around your finger so you won't forget an important appointment. But instead of a string, it can be something beautiful that will remind you every day of your commitment to yourself.                 
One symbol Beth frequently uses that embodies new life is the sun.
Symbolic Pieces to Represent the New You 
Beth's "New Beginnings" Pendant (above) and earrings (below) are a sure fit if you're looking for a piece to remind you of the bright horizons ahead. 
Embrace your journey with the New Beginnings on the Shoreline Pendant. A rising sun floats above the shoreline, helping you remember that with each new day, endless possibilities await you. There are earrings and a small version of the pendant as well  
Rings such as the Sunrise Mountain Pines can also serve as a beautiful reminder to treat yourself right.
 The Sunrise Mountain Pines Cuff features a similarly inspired design on a cuff instead of a ring for those of us who need the reminder right on our hand. 
Last But Not least, the Radial Copper Earrings feature that same radiant radial texture that catches the light just right. These beauties will definitely remind you of all that is light and lovely in your life. 
Our team wishes you the happiest of New Years & give you full permission to treat yo self. Take care and follow us on Facebook and Instagram for more beautiful jewelry and artistic inspiration!
★ Judge.me Reviews
Monarch
I love this piece. It is just stunning against a black background. I like that Beth is using different stones that aren't usually seen in jewelry. Just when I think I have enough, Beth comes up with something new that I can't resist.
Small butterfly
The butterfly pendant is so pretty. It is very nicely made. It can be worn for dress up or for casual. Love it!!
Little Presque Isle Earrings
Perfect match for the pendant of the same shape and design! They go great together and we're made for each other!
Pictured Rocks Pendant
I love the pendant so much! The details are perfect.
Northern Lights Sketchbook
I love the prints on all of these. I have bought many for Christmas gifts, nieces in H.S. and MIL. They like them all, very beautiful prints
P
Falling Leaves Copper Agate Wonderland Pendant No. 4
Beautiful!!
Walking through the woods when it's "raining" autumn is one of my favorite things to do and this pendant captures that experience beautifully!! Thank you!!
Exquisite Piece
This pendant is beautiful. It inspires so many wonderful memories of the loons on our lake. It is a true keepsake!