As the holiday season winds down, and you find yourself turning the page into the blank canvas of next year, it's important to remember to take care of (and treat) yourself.  Family gatherings throughout the season are a wonderful time to be together and celebrate all the love surrounding you, but as many of us experience, they can be draining as well.
When we focus so much on giving it is important not to leave ourselves off the list of recipients. I like to think we all have a big cup of love, and we go around giving little sips and sloshes to those around us. But if we don't take the time to fill up our own cup there will be nothing to give! We find ourselves stressed out and unwell. 
Laying down a foundation of self-care can be incredibly helpful. Making sure all our physical needs are met and remembering to be kind to ourselves should be at the top our priority lists!
The phrase "Treat yo self" was popularized by the show Parks and Recreation, and we think it sums up the occasional need to pamper yourself. We're here to give you full permission - yes, it is absolutely okay to treat yourself!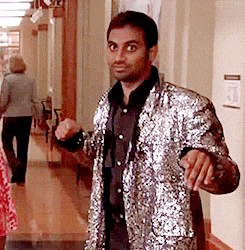 We could all come up with a scroll of things we would like to incorporate into our new year. And one way to keep those goals and visions in mind is to wear something that serves as a continuous reminder that we're working on living our best lives.
It's the same concept tying a string around your finger so you won't forget an important appointment. But instead of a string, it can be something beautiful that will remind you every day of your commitment to yourself.                 
One symbol Beth frequently uses that embodies new life is the sun.
Symbolic Pieces to Represent the New You 
Beth's "New Beginnings" Pendant (above) and earrings (below) are a sure fit if you're looking for a piece to remind you of the bright horizons ahead. 
Embrace your journey with the New Beginnings on the Shoreline Pendant. A rising sun floats above the shoreline, helping you remember that with each new day, endless possibilities await you. There are earrings and a small version of the pendant as well  
Rings such as the Sunrise Mountain Pines can also serve as a beautiful reminder to treat yourself right.
 
Our team wishes you the happiest of New Years & give you full permission to treat yo self. Take care and follow us on Facebook and Instagram for more beautiful jewelry and artistic inspiration!
★ Judge.me Reviews
beautiful detail
I'm always up for mixed metals, and the detail of this flower is amazing. I have a number of rings from the twig collection and I like choosing which "season" to wear.
Looks better on a finger.
I wasn't especially smitten at first. (My wife was.) But seeing it on her hand in bright sunlight made a huge difference, it's beautiful. I gave it to her at dinner several days ago and she hasn't taken it off since.
Perfect
I got this to give as a gift and it is perfect. Quality piece. Would definitely buy again.
Nice product - great gift idea!
I bought this as a gift for a dear friend of mine who loves puzzles, can appreciate the artwork, and who spent many years living in the UP, so a perfect gift all around.
Delivery was timely and communication with your company was excellent.
Unique
Unique looking ring and very comfortable
Great piece
Had looked at this piece for a long time and finally ordered it. It has good weight and definitely good size. Love the stone and the silver work makes it even more interesting - Am very happy with the purchase.
J
Frosted Shoreline Aquamarine Wonderland Pendant No. 2
Frosted Shoreline Aquamarine Wonderland Pendant #2
I love this pendant with my whole heart and soul. It is breathtakingly beautiful. The waves, icicles and creative frosty background texture are the perfect setting for the lovely aquamarine and diamond. Nina created a masterpiece and I will always cherish it.
pebble rings
It is a beautiful set we are using as anniversary rings. They go perfectly with the wedding set we also purchased from Beth Millner.
Whimsical Elegance
These earrings are stunning with their copper accent and precious bears, I've gotten many compliments on them! They are also quite light weight, which is great for my sensitive ears.